Enteropeptidase is a serine protease, localized to the brush border of the duodenal and jejunal mucosa. It plays a key role in the digestion of proteins to amino acids in mammals. Blood amino acid levels are elevated in patients with diabetes and obesity; therefore, amino acid changes have been suggested to be involved in the development of these diseases. However, the effects of inhibiting protein digestion, thereby decreasing gut amino acid intake in these abnormal metabolic conditions, are largely unknown.
SCOHIA researchers and collaborators identified SCO-792, a new potent orally available enteropeptidase inhibitor, and revealed its therapeutic benefits in improving diabetes and obesity in preclinical studies. Our preclinical studies also showed that enteropeptidase inhibition is highly effective in improving symptoms of diabetes and obesity. In addition, SCO-792 was found to improve liver parameters in a preclinical model of liver-dysfunction. Furthermore, enteropeptidase inhibition improves kidney parameters in preclinical diabetic and non-diabetic kidney disease models. These observations suggest that SCO-792 is likely a novel option for the treatment of diabetes, obesity, non-alcoholic steatohepatitis (NASH), and kidney diseases. Considering the similarity in amino acid changes between enteropeptidase inhibition and surgical gastric bypass, which induces potent therapeutic effects in diabetes, obesity, and NASH, similar mechanisms likely contribute to the therapeutic effects of SCO-792.
Phase 2 proof of concept studies evaluating the therapeutic efficacy of SCO-792 in type 2 diabetes mellitus patients with obesity and in patients with kidney diseases are ongoing.
Obesity
Diabetes
Diabetic kidney disease
Nonalcoholic steatohepatitis (NASH)
Change
Activation
Benefits
Inhibition
Food passage
Protein
Obese patients
Trypsinogen
Trypsin
Blood glucose
level
Body weight
ENTP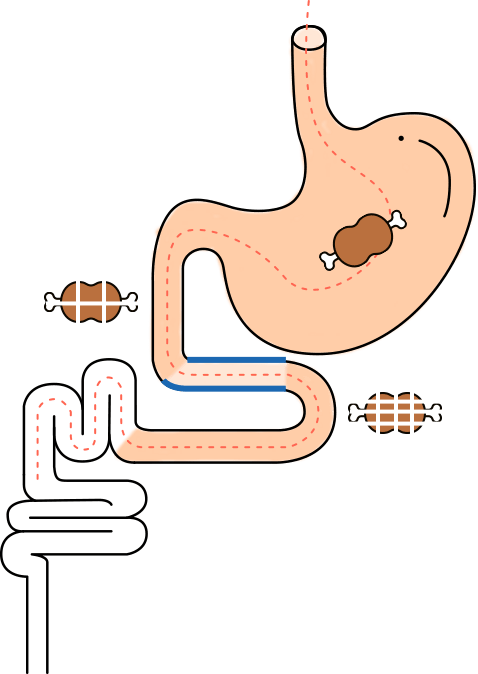 SCO-792 administration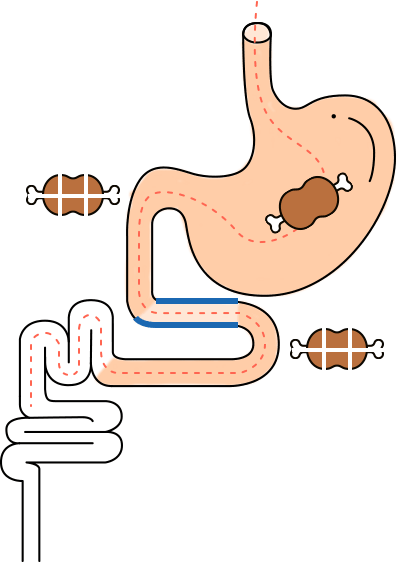 Blood glucose
level
Body weight
Bariatric surgery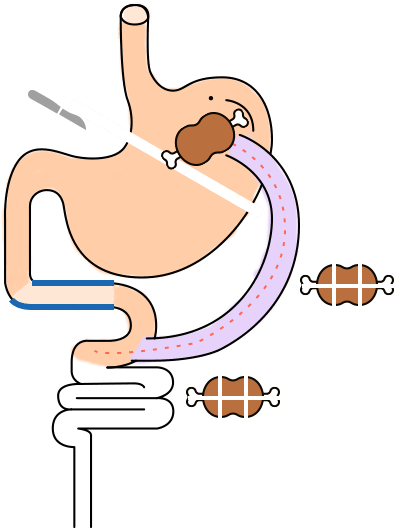 Gastric
resection
ENTP
Blood glucose
level
Body weight
Clinical trial information
SCOHIA initiates a phase 2 proof of concept study on an enteropeptidase inhibitor (SCO-792) for diabetic kidney disease

Link

SCOHIA initiates a phase 2 proof of concept study of an enteropeptidase inhibitor (SCO-792) in obese patients with type 2 diabetes mellitus

Link
Scientific Publication
Enteropeptidase inhibition improves kidney function in a rat model of diabetic kidney disease

・Diabetes, Obesity and Metabolism

Link

SCO-792, an enteropeptidase inhibitor, improves disease status of diabetes and obesity in mice.

・Diabetes, Obesity and Metabolism

Link

Discovery and characterization of a small-molecule enteropeptidase inhibitor, SCO-792.

・Pharmacology Research & Perspectives

Link