SCO-792 is an oral inhibitor of enteropeptidase, which is localized in the duodenum and controls the digestion of proteins in the gastrointestinal tract. Administration of this drug has shown dramatic improvement of obesity and metabolism in preclinical studies and is considered to partially mimic bariatric surgery. The Phase 1 clinical study has been completed and the Phase 2 clinical study is currently being prepared.
Obesity
Diabetes
Diabetic kidney disease
Change
Activation
Benefits
Inhibition
Food passage
Protein
Obese patients
Trypsinogen
Trypsin
Blood glucose
level
Body weight
ENTP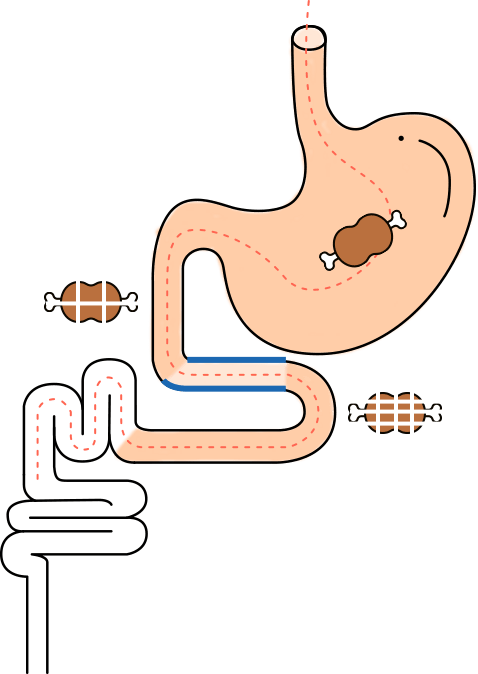 SCO-792 administration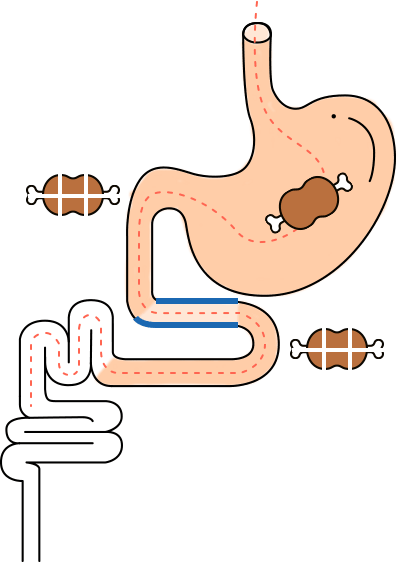 Blood glucose
level
Body weight
Bariatric surgery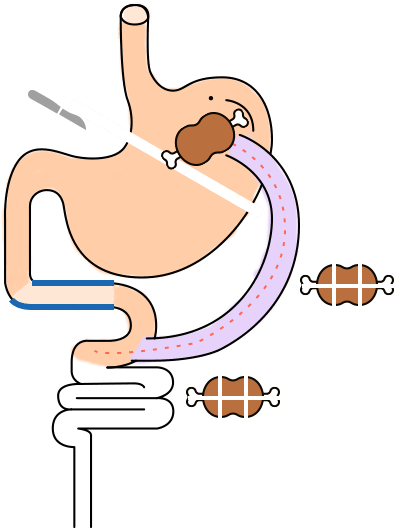 Gastric
resection
ENTP
Blood glucose
level
Body weight
In obese and diabetic patients, increased protein intake results in higher absorption of amino acids in the gastrointestinal tract, leading to altered metabolism and weight regulation. By inhibiting enteropeptidase localized in the duodenum, SCO-792 suppresses protein degradation, controlling the absorption of amino acid and increasing the absorption of undigested protein in the gastrointestinal tract. In bariatric surgery, which is known to be effective in patients with diabetes and obesity, changes in proteins and amino acids are similar to those induced by inhibition of enteropeptidase. That is, SCO-792 shows its efficacy by partially mimicking the surgery.